Asian Sticky Chicken Wings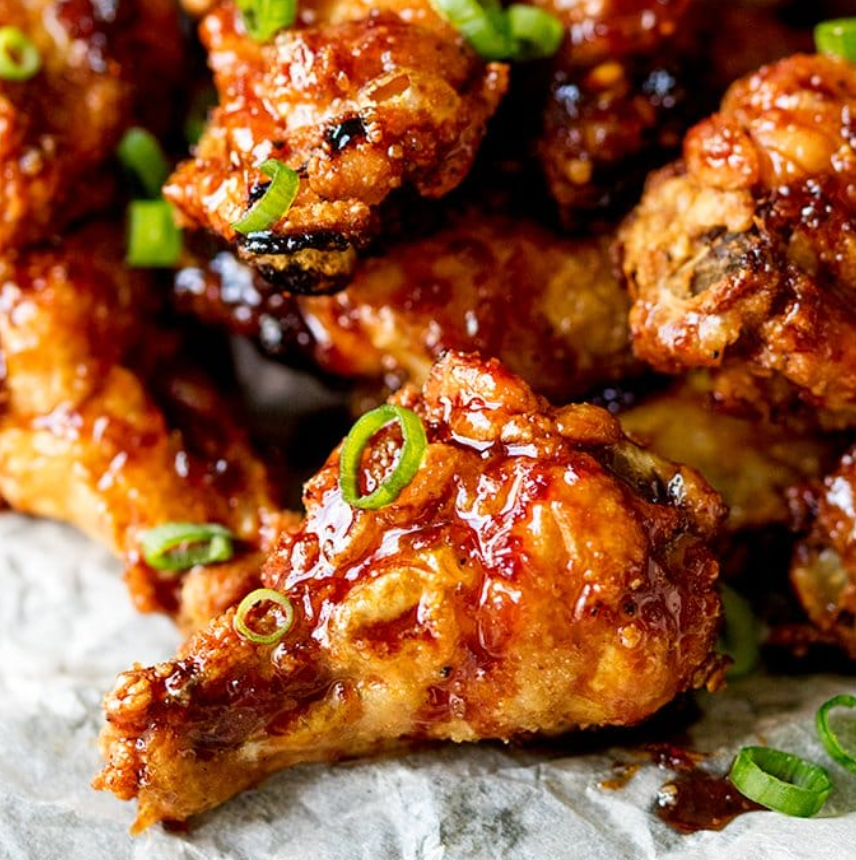 Ingredients:
20 large chicken drumettes, skinned (about 1 1/2 lb.)

2 tablespoons toasted sesame oil, divided

5 tablespoons Hot Honey

¼ cup unsalted chicken stock

2 ½ tablespoons reduced-sodium soy sauce

2 tablespoons rice vinegar

1 tablespoon minced fresh ginger

1 tablespoon minced fresh garlic

3 tablespoons chopped fresh cilantro

2 tablespoons unsalted roasted peanuts, chopped
 Directions:
Instructions Checklist
> Step 1
Preheat broiler with rack 6 inches from heat.
> Step 2
Coat a large foil-lined baking sheet with cooking spray. Combine chicken and 1 tablespoon oil on prepared pan; toss to coat. Broil 13 minutes; turn chicken over, and broil 3 minutes.
> Step 3
Meanwhile, combine honey, stock, soy sauce, vinegar, ginger, garlic, and remaining 1 tablespoon oil in a small skillet over medium-high heat. Bring to a boil; cook 13 minutes or until syrupy and reduced to about 2/3 cup, stirring frequently. Brush chicken with 3 tablespoons honey mixture, and return to broiler: broil 2 minutes or until lightly charred. Place chicken in a large bowl; drizzle with remaining honey mixture and toss to coat. Sprinkle chicken evenly with cilantro and peanuts.